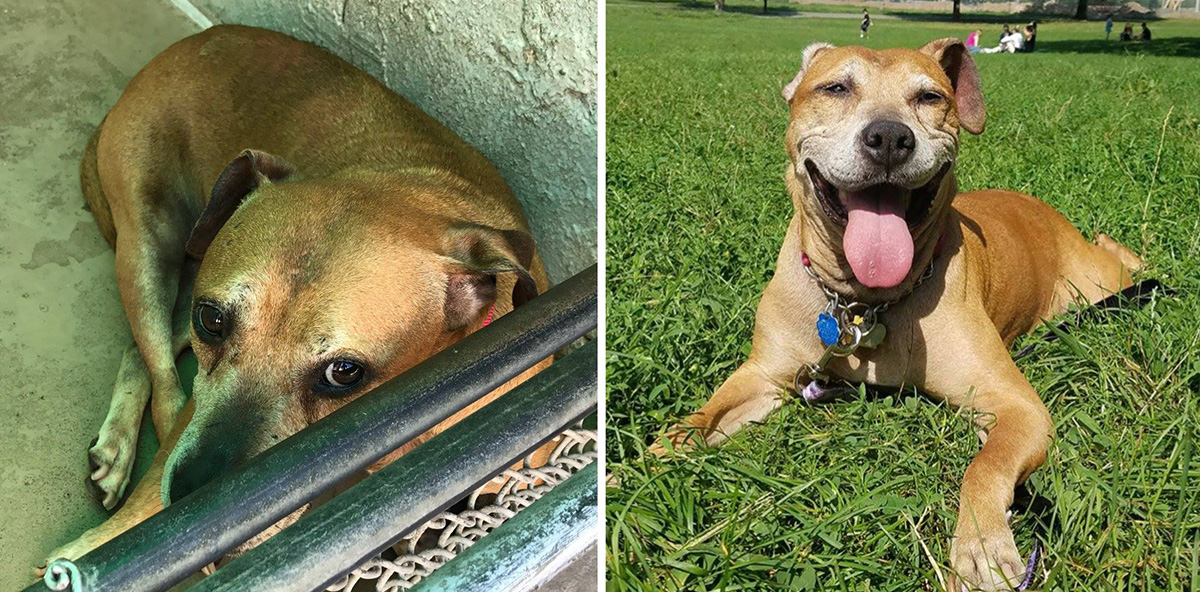 Honey has been adopted!
A couple months ago we pulled sweet Honey from the Associated Humane Society's Newark branch with the help of Susie's Senior Dogs, who writes:
"8 year old Honey had to endure a lot of change in her senior years. But now she can finally feel safety and love again. Honey got ADOPTED!! Honey was originally surrendered to the Newark shelter in New Jersey when her elderly owner her could no longer care for her. At the shelter, Honey was completely shut down and depressed. She lost the one person she knew! The staff and volunteers were worried about her well-being. Thankfully, Honey moved into foster care through Shelter Chic animal rescue. In foster care, she was able to finally get some rest and relaxation that living at the shelter prohibited and took a toll on Honey. While in foster care she was also able to attend several adoption events which really helped her personality shine! Honey has been with her forever mom for one month now and these two have found quite the rhythm together. They are a perfect pair!"
Ellen wrote, "Honey has been with me for a month now, and we couldn't be happier! I definitely hit the jackpot with her. She's such a sweet, laid back, loving lady. She was anxious in the beginning - the first night she wouldn't fall asleep until her bed was directly next to mine - and she still follows me any time I leave a room. She got to come to work with me a couple times before students arrived, and she charmed everyone - even my colleagues who were scared of dogs!Honey continues to be amazingly tolerant and patient with children and she is becoming more and more social with other dogs. We spend our weekends hanging out in the park, the farmer's market, or having brunch with friends. I'm so grateful we found each other and can't wait for our future adventures!"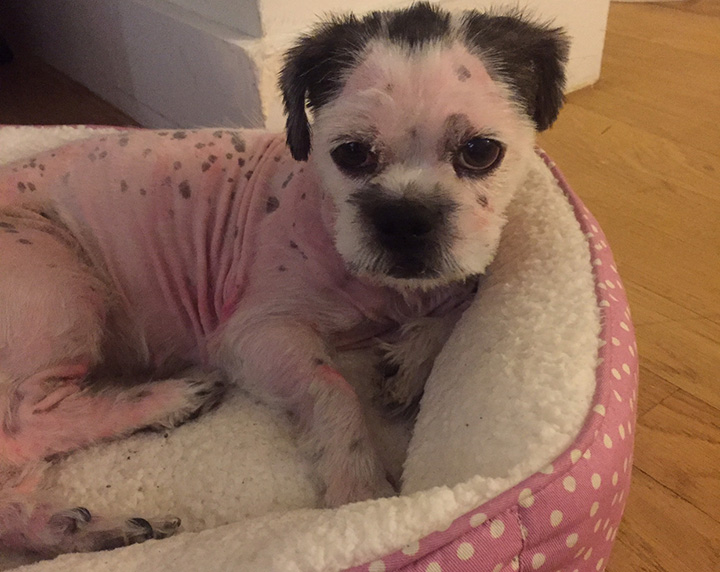 June Bug has been adopted!
June Bug (formerly known as Bella, and now known as Nico) has been ADOPTED!
We pulled this sweetheart from Associated Humane Society of Newark in early August where she had been surrendered (and clearly neglected) by her previous owners.
There were a number of people who inquired about adopting our Shih Tzu, but when they saw the pictures of her skin condition they backed out.
Nico had been living in her "foster to adopt" home, with people who have loved her and have been dedicated to taking care of her through her healing. With a special diet, medicated baths, and a little TLC, Bella is back to looking and feeling like the happy little pup she is.
Congratulations to Nico and her forever family!